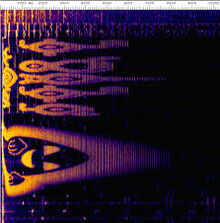 In Pokémon gibt es viele Mythen und Creepypastas. Eine davon ist das Lavandia Syndrom. Dieser ist war.
Früher in den ersten Editionen Rot und Blau könnte man in die Stadt Lavandia City. Dort gibt es eine gewisse Musik.Diese hat Töne die für die Kinder Ohren zu hoch sind und daraufhin gab es mehrere Fälle von Kopfschmerzen, Ohrenschmerzen, Selbstverletzung und sogar Selbstmord.
Gamefreak wurde deswegen verklagt und sie mussten mehrere Millionen spiele zurücknehmen und umprogrammieren und Millionen zurückzahlen.
Ad blocker interference detected!
Wikia is a free-to-use site that makes money from advertising. We have a modified experience for viewers using ad blockers

Wikia is not accessible if you've made further modifications. Remove the custom ad blocker rule(s) and the page will load as expected.